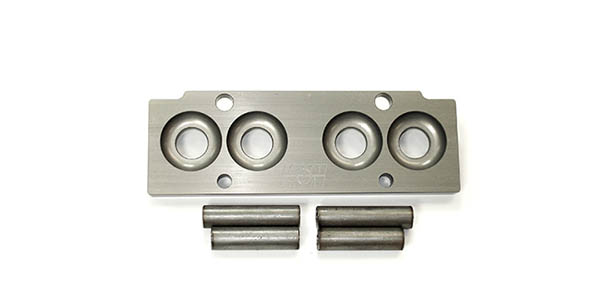 Metric Mechanic DIY Tools
Valve Compression Tool for M42, M50, S52-M54
Using this plate enables you to replace 4 valves at one time. It slides over over your existing cam tray studs and, with the Cam Bolt Guides also provided, you are able to use your original cam bearing nuts to draw down on the valve springs – making removal and installation of the valve springs simple and efficient.
You can place an order though ebay: https://www.ebay.com/itm/BMW-Valve-Spring-Compression-Tool-Kit-M42-M50-M54-US-S50-52/202441581368?hash=item2f22756338:g:BH8AAOSwqDha~zVG
Or give us a call and we can get everything together for you!